Get your first taste of Education in America!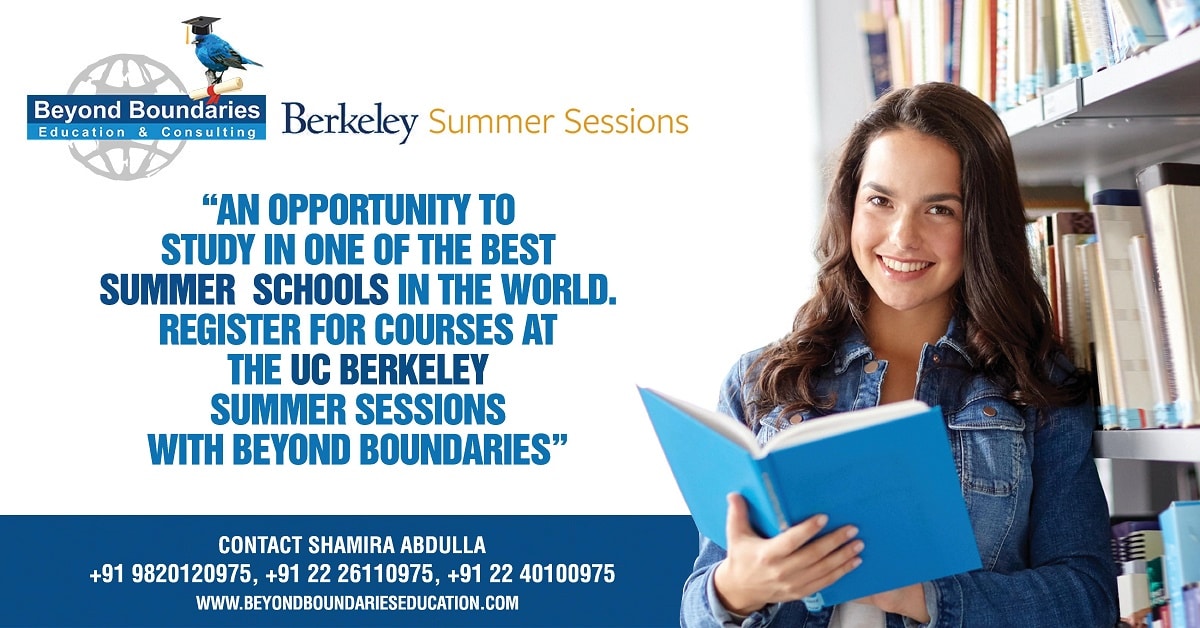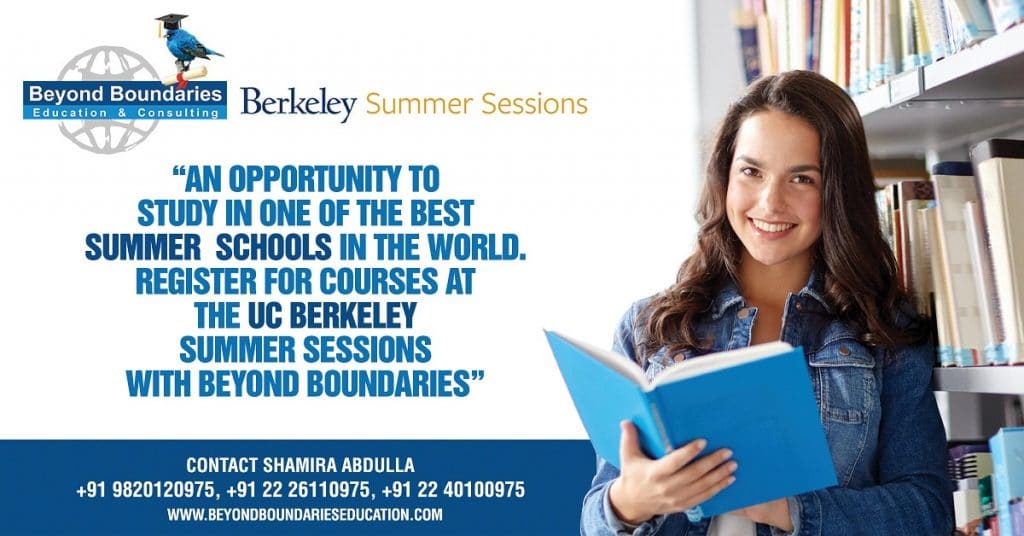 UC Berkeley Summer Sessions is committed to offering high quality, innovative academic courses, and experiential education opportunities during the summer. By opening its doors to visiting students and continuing its service to UC Berkeley students, it has supported the University's goals of educating a broad and diverse student population. It's commitment to providing superior service and unrivaled learning opportunities extends to its students, campus units and departments, and all external partners.
CONTACT US EARLY TO RESERVE YOUR SEAT IN THE COURSE YOU WANT TO ATTEND!
As an Affiliate, our students can select and enroll for their courses even before these courses are available to others. And we make the process so much easier. So email us at [email protected] or call us at +919820120975 or better still complete and submit the form below and she will call you back immediately!